Tiles: Types & Choices
Tiles: Slate
Natural slates are made from a fine-grained metamorphic rock and are very resistant. Whilst this makes them more expensive, they provide a very authentic and pleasing aesthetic solution for traditional style homes.
Natural slating has a very long lifespan, good fire protection is a very low-maintenance roofing solution.
Slates are available in different shades, textures and patterns. They are fixed to the roof using pegs and nails and can be layered up for a textured aesthetic.
Tiles: Concrete & Clay
Concrete or clay tiles are available in a wide range of designs and colours, which makes them more suited to modern houses than slates.
Generally, concrete or clay tiles have a life expectancy of about 50 years and will be of equal durability and resistance.
Concrete tiles are available in plain or interlocking fittings and are usually bigger and heavier than clay. They are easier to install than clay. The flatter the profile the quicker and easier the installation process will be!
Unsure about which would suit your roof? We offer a free consultancy service to help you decide.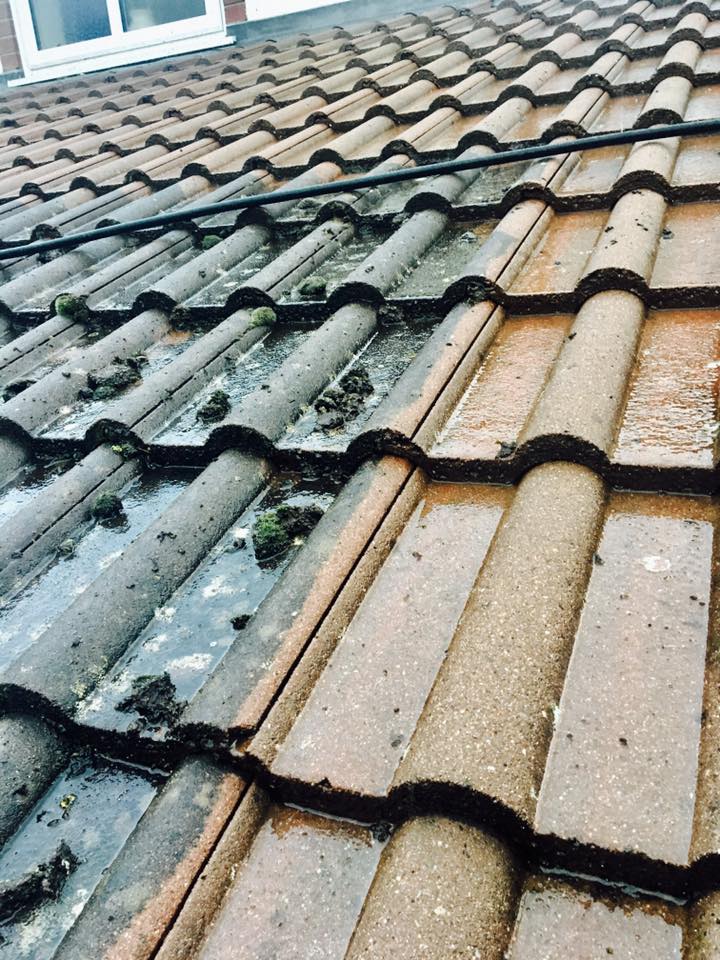 Concrete tile roof, before & after
Slate tile roof, Wiltshire